Local
The Lancaster woman sustained multiple bite and scratch wounds in the attack.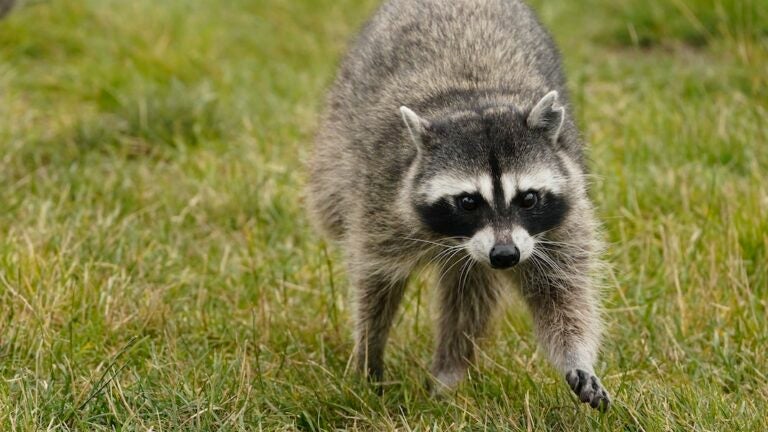 A 70-year-old Lancaster woman was decorating her house for the holidays when a raccoon attacked her.
Now, she's undergoing a series of rabies shots.
Donna Sanginario said it was around 4 p.m. last Wednesday when she was putting lights on the bushes in front of her house.
Then, she heard a "strange noise."
"I turned around to see what the noise was and I was staring at a huge raccoon about 10 feet away," she wrote in a Facebook post. "Before I could do anything it jumped at me. Worst nightmare of my life."
She screamed, and the raccoon dislodged, but it unfortunately was not finished. It jumped and began attacking her again, Sanginario wrote.
The animal weighed about 45 pounds, she told WCVB.
"After somehow tumbling to the ground I got him in a headlock and wouldn't let go," she said in the post. "As he was biting me I could hear bones breaking in his neck. He finally [stopped] screaming so I got off him. He got up and walked away."
Sanginario has what appears to be multiple bite and scratch wounds, as well as bruising, all over her arms from the attack. The sweatshirt she was wearing also had bloodstains on it, according to photos she posted on Facebook.
Police looked for the animal but couldn't find it, according to WCVB, so it couldn't be tested for rabies. Sanginario is now undergoing a round of rabies shots as a precaution.
Shauna Terkanian, Sanginario's daughter, told WCVB she wanted to bring awareness to the area.
"I worry about all the kids in the neighborhood and the animals," she said.
Newsletter Signup
Stay up to date on all the latest news from Boston.com